This article is edited and compiled by Vaibhavi Kodnani. 
---
World Poetry Day is celebrated on 21 March every year. This Day was declared by UNESCO (the United Nations Educational, Scientific and Cultural Organisation) in 1999, 'with the aim of supporting linguistic diversity through poetic expression and increasing the opportunity for endangered languages to be heard'. The purpose is to promote the reading, writing, publishing and teaching of poetry throughout the world and, as the original UNESCO declaration says, to 'give fresh recognition and impetus to national, regional and international poetry movements.
To celebrate this day, we organised a poetry competition for the medical community. Here are all the wonderful poems written by medical students and doctors.
Preeti Kamble is a first-year medical student from BJGMC, Pune. She is a medico with an amateur poet in heart who only writes occasionally, but when she does, she pours her soul into it.
About the poem: The poem is about the inner child I have which is now fading but still resides in corners of my memory.
Photo Source: Peakpx
Inner Child
In the forgotten valleys,
In the familiar old roads,
In the faded memories,
I find her, my young me.
Making memories with my friends,
Playing hide and seek, and whatnot!
In the school, in classes,
On playground, on our birthdays,
Holding few close friends to heart,
I find her eyes sparkle
Not caring about the world, happy in her
Own little world, I hear her giggles.
I like her just the way she was,
She's still in me,
And will always be.
Shreya Singh is a second-year medical student from BJGMC, Pune. She likes writing poems because it feels great to give structure to feelings. She uses it to express her sadness in particular.
About the poem: I wrote this poem 'I don't want to be perfect' when one day I remembered what my psychology teacher had told me in school. I was thinking a lot about why she thought I was trying to be perfect. Was it true? How much of it was true? And how could her statement make any sense when I didn't intend anything like that! So all that contemplation led to this piece.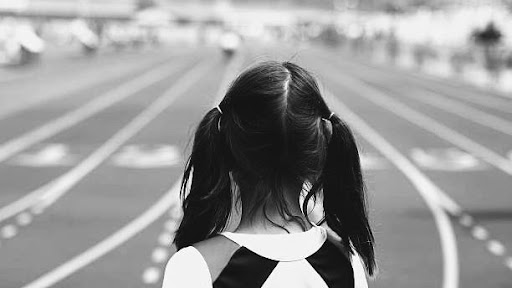 Photo by RiceWithSugar on iStock
I Don't Want to be Perfect
You want to be perfect my psychologist said,
It was the problem usually left unsaid.
It's been years,
But I still remember her saying it again and again.
I tried to dismiss all thoughts,
Because she was actually my teacher and teachers never know it all.
But today I sit and am ready to contemplate,
I don't think it's late.
The problem is still that I don't believe her,
Although I don't want to be perfect,
To do I really want to be perfect I have grown some thoughts,
But still, I am clear as a crystal ball,
And I internally never wanted to be perfect is the feeling that stands tall.
I have realised by now,
That I was just wired like that somehow.
No one ever told me that being imperfect is good,
I was just growing up under their hood.
I always thought that's how you get love,
I never wanted to join the unwanted club.
There were only two statements I usually heard,
I am proud of you, always sounded warmer than, that person is better than you, bud.
Each mark lost in exam made me shattered,
Because I knew it was deciding how much I mattered.
Maybe that is how everyone is wired,
And it's funny that nobody is getting tired.
I guess the tireds' join the unwanted club,
And we are not taught to talk about them in this hub.
I don't blame anyone,
Because choosing this life was already done.
But I might not have the pace,
That is required to win this rat race.
Although standing behind and alone,
Means your chances of affection are blown,
The problem is that we are not pushed towards self-love,
We are just pulling ourselves with self-bluff.
I was never behind perfection,
I can say it loud and clear.
I was always running behind affection,
I mumbled with a tear…
Mahek Parekh is a third-year medical student from Seth GSMC, Mumbai.
About the poem: Mental health problems are one of the major health issues in the country. Most of the people who suffer from it keep their feelings to themselves because of the stigma related to mental health problems. Here is a small piece written by me where a depressed person is trying to express what he feels and what it is to be in depression.
Photo by Atharva Tulsi on Unsplash
Words Of a Depressed
Trying to hide the hurt and the pain
And the tears that fall like rain
I try and try to ease the pain
A fallen effort with no gain
I say I am fine when I am not
This ache in my soul rips out my gut
It's getting harder to hide
All the feelings I've built inside
I don't want my life to be this way
My thoughts begin to eat me away
Uncomfortable around others for the way I feel
I pray and wish this all wasn't real
It's difficult to explain
Without being considered insane
Life just seems more like a prison
I am not able to find a reason
Behind my face that carries a smile
Lies a dark road that goes on mile after mile
Please, everyone, understand this
It's like walking around in a suffocating black mist
Just one hug is all I need
Just one person that cares is all I plead
Waiting for someone to see I wear a mask
And care enough to remove it, is it too much to ask?
Dr Nisheeta Patnaik is a Paediatric Ophthalmology Fellow at Aravind Eye Institute, Madurai. An avid traveller and addictive Instagrammer, she captures the beauty around her – using it to enhance her own brand of poetry. 
Photo by Dr Nisheeta Patnaik
Fields of Lily
I will find you
Amongst the spider lilies.
Wandering about
Swaying with the wind.
I will find you
Amongst the palm forests
All by yourself
Struggling with the mud.
I will find you
Amongst the starry skies
Surrounded by love
Embellishing your crown.
I will find you
Amongst the spider lilies.
Wandering about
Swaying with the wind.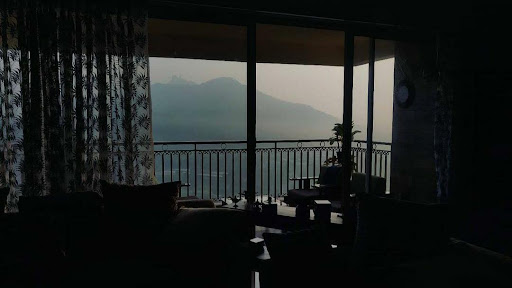 Photo by Dr Nisheeta Patnaik
Parcel To Go
Pack me a bottle of petrichor to go
Like all the goodies you've stuffed into my bag.
Pack me a cassette of your morning chatter
Like all the letters you've sneaked into my purse
Pack me a painting of the hill station view
Like all the love you give me conditionally.
Pack me a piece of home
Because it's time to go be a grown-up again.
Taj Prabhugaunker is a third-year medical student from Goa Medical College. Besides being an avid reader, she is a zoophilist and loves singing. Literature to her is what water is to fish. She strives to merge her compassion and skills to bring about a positive change.
About the poem: World Health Day is celebrated every year on April 7th. The theme for 2022 is 'universal health coverage'. My poem 'The Boon of Health' aims to spread the importance and awareness of the priceless gift of health in lives and the practices to maintain and salvage it for a better lifestyle.
Photo Source: pngtree
The Boon of Health
Remember the first cry when one is born?
gifted with a life to decorate and adorn.
Forthwith we are bestowed with the most powerful wealth.
Our ancestors named it the boon of "Health".
It manifests in diverse forms,
A consistent aid for us to marvellously perform.
Health can be social, mental and physical.
Each of them being equally critical!
Yet we overlook it's care,
With dire consequences to bear.
Having multiple signs and symptoms that warn.
Ending in a voluntary tragedy as they mourn.
So, to battle this lifestyle, what plan do we devise?
The key lies within a combo of nutrition, hygiene and exercise!
This simple recipe with the push from a guide.
And a disciplined routine to abide by!
Thus far, have we adjourned this discussion?
No! It's just the beginning of a worldwide mission!
April 7th 2022, with an aim of universal health coverage and a million lives to salvage!
Parvathi Sreeraj is a third-year medical student from GMC, Patiala.
About the poem: In this poem, I've attempted to describe my joy when I got my first stethoscope and how it mirrored what I felt when I got my first doctor set at five.
Photo Source: Instagram
Murmur
After a lot of yearning
I finally got my hands on it
My 'Burgundy' coloured Littmann
Was worth all that waiting
Oh, the beauty, oh the prestige
Oh, the perfection
So fragile, yet so powerful
The weight of the responsibility it beholds start to sink in
I put it on,
And it straightened my back
As though I was the chosen one
For this lifelong pact
Shewwk shwack
Oh, that was his shirt
Lub dub lub dub
There it was
And suddenly I was 5 again
The five-year-old me
Begged for a doctor set
Not another doll appealed
Only the big pink box
With the big pink doctor headphones
With the big pink doctor headphones
I checked my Amma's heartbeat
Then my Acha's heartbeat
Then my Amma's heartbeat
Then my Acha's heartbeat
Now with my Burgundy Littmann
I didn't know what else to do
Amma and Acha definitely can't sit still
Was one hour past midnight too much asking?
I swear I heard some murmur that day in both their hearts
Or was it mine?
This article is edited and compiled by Vaibhavi Kodnani.