Chairperson / Chief Editor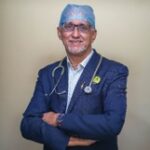 Dr. Santosh Karmarkar
Dr. Santosh Karmarkar is a reputed practicing pediatric surgeon with a creative bent of mind. He qualified as a doctor and Surgeon from the prestigious KEM Hospital in Mumbai. He has combined his medical knowledge with art and design ever since he was a Medical student. He has won awards for photography and painting and has contributed valuable design inputs for various health newsletters, medical conferences, and health campaigns. He is a practicing Surgeon and is affiliated with a leading Private Hospital in Mumbai.
Co-Editors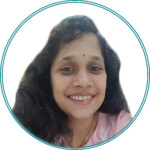 Dr. Nikhita Gune
Dr. Nikhita Gune is a qualified pediatric and preventive dentist, currently working at NH SRCC Children's Hospital, Mumbai. She is also a consultant at various private dental clinics and charitable trusts across Mumbai. She maintains her own blog on oral healthcare of children on a popular parental guidance website. A bibliophile right from childhood, being a writer has always been her dream.
Dr. Sumedha Rege
A Jill of Many Trades, Dr. Sumedha Rege is an ENT surgeon who is a writer by choice. She has contributed to quite a few online publications and is a two-time winner of short story writing contests on Pratilipi.com. A self-professed music aficionado, she is currently working on her first novel.
Dr. Ujwala Shenoy Karmarkar
Dr. Ujwala Shenoy Karmarkar is an anaesthetist by profession and lives and practices in Mumbai. She loves writing and writes short stories, featured articles related to medicine and also reviews plays in her spare time. Currently, she is engaged in enthusiastically ticking off her bucket list.
Dr. Rajesh Nathani
Dr. Rajesh Nathani is a Paediatric Surgeon with some of the leading hospitals in Mumbai and also successfully runs his clinical practice. He is an ardent reader and an enthusiastic blogger.
Dr. Shreya Singh
Dr. Shreya Singh is an MBBS student at BJGMC, Pune. Being an introvert, she likes spending much of her time with books and stories. She loves to write, read, draw, paint and everything that gives her a new perspective of the world and allows her to express herself.
Dr. Akash Lobo
Dr. Akash Lobo is an MBBS graduate from Mumbai. He enjoys reading and doing research on a variety of subjects. Through his work and writing he aspires to have a positive impact on the world. I have also attached a photograph of myself.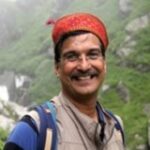 Dr. Laxmikant (Lucky) S Kasat
Dr. Laxmikant kasat Is A Consultant Paediatric Surgeon Since 22 Years @ Jupiter, Kaushalya Hospitals, Thane.
He has received many prestigious awards &recognition one of which is TIMES OF INDIA YOUNG ACHIEVER AWARD IN PEDIATRIC SURGERY".
He is also a renowned motivational speaker & a Himalayan Trekker by heart.
Dr. Sai Surve-Rane
Dr. Sai Surve-Rane is a Consulting Periodontist practicing in Sindhudurg, a regular medical writer, and an occasional poet.
She has to her credit, multiple clinical studies published in peer reviewed journals, few poems and short stories published in various anthologies.
Her first poetry compilation Just Another Wave, published in 2021, was well received.
Dr. Manasi Rege
Dr. Manasi Rege is a resident doctor in the Department of Pharmacology at L.T.M.M.C. and G.H., Sion hospital. She is fond of writing short articles, poetry, and travelogues. An avid reader and a cat lover, she also spares some time to learn the violin.
Dr. Nikita Pawar
Dr. Nikita Pawar MBBS PGDCR General Practitioner and Post Graduate in Clinical Research & Pharmacovigilance.
I do my clinical general practice with corporate companies and online consultations. Received appreciations for working as Best Doctor in Audit at Pan India Level. Affiliated with Checkup Magazine as a writer on various subjects. I have my own Unique articles page on Facebook.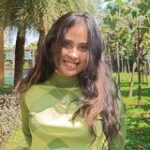 Anuska Jain
Anushka Jain ! I am 19 years old currently studying MBBS from Vedanta Medical institute of Science and Research centre.
My love for fashion, reading, travelling and writing is immense. I have written a few articles in the past and even made informative posts on various topics and shared on social media. I have a great interest in Psychology and Philosophy too whether it's articles, movies, books or talk shows.
Shreya Dave
Shreya Dave is an intern at VIMS, Dahanu and holds a keen interest in the interlinks of philosophy and human behavior. For her, writing is her strongest form of self-expression. She likes to offer a different lens for the readers to view the world.
Marketing & Promotions Incharge
Kelly Ann Lobo
Web Manager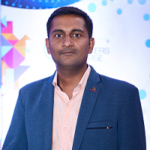 Abhijit Surana
Gephels