This article is edited and compiled by Vaibhavi Kodnani. 
---
For International Women's Day, celebrated on March 8 every year, we reached out to 11 women experts from different fields such as surgery, plastic surgery, orthopaedics, psychiatry, cardiology, ophthalmology and radiology. These fields are generally male-dominated, not just in India but all over the world.
We asked them, "We don't see many females in the medical field you belong to. Therefore, what type of struggles, discrimination or bias did you face in your medical profession because of your gender? How did you cope with it?"
Here are their answers!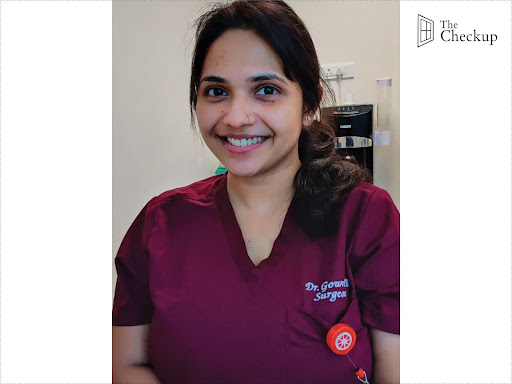 Dr Gowri M. is a Consultant General Surgeon
Discrimination against females is a tale as old as time. A million years of evolution and yet this primitive trait to consider women inferior to men irrespective of the profession seems ingrained in our D.N.A. It is more so in the medical profession and even more in the surgical field. Be it the subtle condescension or blatant sexist remarks – it's a norm to do so in surgery. There are so many incidents that it is hard to pick just one. But if I had to choose, I can think of one person from my residency period who particularly stands out.
I'm sure more than 90 per cent of female doctors – surgical and non-surgical specialists would resonate with me here. But hardly any of us speak up about the hurtful incidents we face. We fear being singled out or bullied. Being a female doctor, especially a female surgeon puts you in the position of being an odd pea in the pod as it is a male-dominated field. There's the passing of sexual remarks, advances from male colleagues and outright disrespect to make you feel inadequate. I was such a naive and inexperienced person during my postgraduate training days that sometimes I failed to realise when I was being subjected to all of this.
I also craved approval. I would do anything to convince people that I'm good. One particular person who stands out is one of my senior P.G. trainees. He was a jovial and warm person, whom everybody loved and looked up to as an older brother. So did I. But when I was working under his unit, the way he made me feel with his daily remarks and actions left me with some deep-rooted insecurities. He would constantly compare me to my fellow trainees and humiliate me in public. When I made mistakes, he made sure I knew that he was cleaning up my mess. He labelled me a 'disaster' who didn't deserve to study in such a reputed medical college. Once, he even tore up and tossed a treatment summary that I wrote on the ground claiming it to be rubbish. I started becoming extremely conscious of any task I performed. I found myself giving more importance to avoiding getting reprimanded by him rather than caring for the patient.
As a result, I would mess up even the simplest of tasks. Whenever that happened, he would shout at me in front of a crowd, and when everyone else left, he would act all friendly and tell me that I am like his sister and he's hard on me because he cares about me. I later learned that he had been passing sexual comments about me in the company of his male friends. I realise now that it was a form of toxic emotional manipulation, meaning tricking someone into thinking that they are in your corner even when they are actively deteriorating your sense of self-worth. But despite all this, I am grateful that I worked with him because I understood what kind of a person I should not be. It also made me aware of how to recognise despicable people around me and shield myself from them. Now I know this post is going to have its repercussions and retaliations. As I am typing this, I can almost feel my ex-colleagues taking screenshots of this post and sharing them in their groups to figure out who I'm referring to here. The purpose of me sharing this is to make sure no one else suffers the way I did. It's high time we call out those who have been harassing us at our workplace and openly discuss these issues.
Dr Manjula Rao is a Consultant Breast Specialist and Oncoplastic Surgeon at Apollo Proton Cancer Centre, Chennai. She is pursuing a super speciality degree in Oncoplastic and Aesthetic Breast Surgery alongside her full-time clinical practice.
Sometime during my surgery postings in the final year of M.B.B.S., when my interest, enthusiasm and natural flair for the subject became evident, the desire to wield a scalpel was born. All this while, I was mostly playing the symphony that my parents, friends or society had composed for me. But now, I was learning to march to the beat of my own drum. The desire to become a surgeon began as a weak flicker of a teasing flame. But it burgeoned with every voice of discouragement, every disapproving nod, every raise of a surprised eyebrow, every sneer, jeer, and comment that suggested a woman should not take it up. A decade later, here I am, a devoted daughter, a loving wife, an adoring mother, and a passionate breast specialist and oncoplastic surgeon, working in the country's premier cancer institute, with ne'er a regret. Do you feel I am blowing my trumpet much? Yes, I am – loud and proud!
The trek up this towering mountain was arduous with many disappointments, inconveniences, heartbreaks, insecurities and uncertainties. Even though the journey is still on, I already see myself as a winner for not listening to the naysayers and giving up!
The hurdles are many – misogyny, balancing life and lifestyle, lack of mentorship, and more. But these are not restricted to just the one! That is why I do not wish to stress upon them. After all, they are only hurdles, and hurdles can either be removed or surpassed. All it takes is passion, iron will, patience, and persistence. For inspiration, read Miranda Stewart's story, also known as Dr James Barry, who studied medicine and practised surgery under the guise of a man, way back in the eighteenth century!
In India today, we can find women in every surgical subspecialty. To name a few – surgical oncology, cardiothoracic, neurology, gastroenterology, bariatric surgery, urology and even orthopaedics! All of them are incredibly inspiring ladies. Some are married to their career, while some are adept at balancing home and work. On the other hand, some women have taken a break to fulfil their domestic responsibilities and revert their focus to their careers later.
I know a wonderful lady who began training in oncosurgery at 40 years. Her batchmates were more than a decade younger. But today, she is heading the surgical oncology department of a medical college! So, all you aspiring women surgeons out there, it is time to break through that ceiling of fear, uncertainty and insecurity and reach out for your dreams. Where there is a will, there is a way.
A favourite quote by spiritual teacher Eckhart Tolle reads, "If a certain situation is not to your liking, either change it, accept it, or leave it. All else is madness."
So, speak out loud, grab your power and be your knight in shining armour!
Dr Chahat Verma is a 3rd-year Resident Doctor at the Department of Plastic and Reconstructive Surgery, Sir Ganga Ram Hospital, New Delhi. 
"To be a successful surgeon, you must have the mind of Asclepius, the eyes of an eagle, the heart of a lion and the hands of a woman."
Women are attracted to the surgical speciality for the same reasons as their male counterparts – the adrenaline rush during surgeries, the intellectual challenges and the thrill of transforming lives. Historically women have been a crucial part of the medical fraternity. However, the number of female surgical resident doctors has always been on the downside.
While subjective gender discrimination remains hard to quantify, objective evidence of gender disparity is fast reducing, especially in surgical branches owing to an increase in the number of females opting for the same and succeeding in making a name for themselves.
I am fortunate that my workplace provides equal opportunities for all resident doctors irrespective of their gender and considers a surgeon competitive based on professional skills. In my opinion, plastic and reconstructive surgery as a branch requires utmost dedication, artistry, thorough knowledge combined with the ability to operate in laborious conditions. A surgeon's gender intrinsically has no role in it.
Dr Ruksheda is a psychiatrist born, raised and trained in Mumbai. She has been in private practice for more than 20 years now. She is currently the general secretary of the Indian Association of Biological Psychiatry. She is also the chairperson of the Indian Psychiatric Society's section on women and mental health. 
Teaching and medicine were always considered 'acceptable professions' for women in India. So thankfully, the medical field is not very male-dominated. Some people hesitate to spend money on women's education because it is expensive to study medicine. And women, in the end, have to get married and leave their homes.
I am grateful that I have not faced any gender-based issues. There have been a lot of other unpleasant incidents that my colleagues experienced. For instance, when you join post-graduation, you commonly hear remarks and questions on marriage. If you are already married, people ask you not to plan a baby for the next three years because they don't want you to go on maternity leave. Such discriminatory remarks are common. It makes you feel that you won't be selected for any projects because they think you are 'temporary'.
Once, a senior H.O.D. asked me the number of days I will work and my leaving date. It was intimidating and uncomfortable. But other than this one comment, I have been privileged enough not to face any discrimination.
Unfortunately, men are still the decision-makers in most situations. Even when there are elections for positions of power in different medical societies, women themselves don't stand for them. They believe no one will vote for women.
However, there is no gender discrimination while studying or at workplaces, at least in Mumbai. In fact, in Mumbai, psychiatric societies have always been women-centric.
Even though it may not be that bad in cities, there is scope for gender equality. I am the chairperson of the Indian Psychiatric Society's (I.P.S.) section on women and mental health. So, I am always active and stop people when I observe them passing a misogynistic comment. The I.P.S. also came up with guidelines for sexual misconduct that are followed by all doctors now. It is also one of the main reasons behind the decriminalisation of LGBT+ and homosexuality.
Dr Dhvani Satija is a final year resident in psychiatry from M.G.M. Medical College, Navi Mumbai.
All professional women need to struggle to get acceptance and recognition, unlike their male counterparts. Women have to fight for their rights throughout their professional careers.
Speaking as a medical professional, even after serving tirelessly and giving the best to the patients, it's not uncommon to hear them mistake us for 'sister'. On the other hand, patients conveniently consider males, whether junior or intern, superior to females. They think that all male doctors are 'bade doctor saab'.
There's a fair share of problems observed in the psychiatry department too. Male patients making inappropriate advances at female psychiatrists is not uncommon. It is often hard to execute authority on patients, especially males with antisocial and narcissistic personality traits. They are not cooperative, and making them abide by the treatment plan is not easy. Many males show an intrepid reluctance to approach female psychiatrists for sex-related dysfunctions. It becomes physically challenging for women to manage violent and aggressive patients making us dependent on security personnel for physical and chemical restraint for such patients. Despite all these biases and problems, women pursue psychiatry for they are fearless, strong and confident!
Dr Tabassum Khan is a Consultant Interventional Cardiologist from Mumbai. 
Cardiology is a male-dominated branch. But within cardiology, there are two divisions – interventional cardiology and non-interventional cardiology. Females generally opt for non-interventional or paediatric cardiology. When I chose interventional cardiology, I had to face a gender bias initially. The first issue is about the number of years you have to study. Even after studying for 11-12 years, it is hard to settle. There is also the pressure of managing family life. As I am a Muslim, it added to the difficulty of growing in this field.
When I started my practice 8-10 years back, we could count the number of women cardiologists on our fingers. During my residency period, they hesitated in giving intervention, angiography or angioplasty to a female as they felt that women lack confidence and won't be able to cope or manage the patient appropriately. Maybe that was the reason I was determined to do interventional cardiology because I didn't want to be left behind. I want to do things that a male can do. It's not a big deal; you can manage. If you are aware of the procedure and your patient and confident to handle the case, then it should never be a problem.
When I ventured into private practice, I faced issues gaining patients' confidence. Being a Muslim, it was difficult for me to establish myself then. It may have taken a year or two. But once I got more cases and people started recognising me and my work, my practice grew. After the initial struggle of 2-3 years, I became at par with my male friends.
But these are things of the past. Now, there are many women cardiologists in India. We have a group of around 300 women cardiologists all across India, and this number will only keep increasing.
Dr Parthvi Ravat is a neurologist at K.E.M. Hospital, Parel, Mumbai. Her special interest lies in epilepsy and vertigo. 
It has been a hell of a ride with two residencies in extremely demanding clinical subjects – M.D. medicine, followed by Neurology. We used to have rigorous working hours of 36 hours, sometimes 48 hours at a stretch. We were always given equal roles and duties – both male-female medical residents. It is great to witness that our country no longer discriminates based on gender when working in the hospital.
But there are innumerable biases in the minds of people. Many patients, especially the rural population, assume that a female in the hospital must be a 'sister' and not a doctor. It is not to put down our nurses; our nurses make us better doctors. But it is still wrong to assume professional roles based on gender. My male colleagues believe that vivas are easy for me because I am a girl and have the examiner's sympathy. Such a shallow mentality still exists at some level, and people think we get our way through the competitive world with sympathy or pity rather than merit. No further explanations, but a change has to come.
Isha Snehal is a Neurology resident PGY2 at the University of Nebraska Medical Centre. She trained at Lady Hardinge Medical College before transferring to the University for Neurology training. 
I was born into a family that had female protagonists. Being raised in the company of strong-willed women, I never faced adversity or problems in pursuing dreams or ambitions. I chose Neurology partly because I hardly met any women neurologists in India. I wanted to be different, plus this field captured my heart. As a medical student, I saw that Neurology was not encouraged for women, and many girls ended up going into specialities such as Paediatrics and Gynaecology. Patients also tended to take women less seriously in male-dominated fields such as Neurology and Surgery! Some patients were difficult during our internship. They used to call male nurses doctors and female doctors nurses. And worse, they would refuse to correct themselves.
In the U.S.A., the number of women in male-dominated fields has drastically improved over the years! There is a good proportion of women in Neurology, and numbers continue to increase. I haven't felt discriminated against but rather distinguished. Also, by chance, I am the only female resident in my class, and I have some inspiring and hardworking co-residents!
However, I must say that when I step out of my cohort as a provider, there have been instances of racism and colourism, if not sexism. But I have shut out and turned around the context during those encounters. Self-respect and self-confidence go a long way in our resilience as minorities anywhere. 
Dr Karobi Lahiri Coutinho is a Consultant Vitreo-Retinal Surgeon and Paediatric Ophthalmologist at Bombay Hospital Institute of Medical Sciences. She is also the Director of the Joint Vision Clinic at Nerul, Mumbai.
The wearer knows where the shoe pinches.
Universally, all women would agree that they experience gender bias in most fields where capability, position, and expertise is required, especially for positions of responsibility. So the saying, 'only the wearer knows where the shoe pinches' fits the bill, and every woman would identify with it.
With changing times, attitudes and opportunities, more women are embarking on professions of every type and proving their grit and worthiness. One of these is the medical profession. Life was very different 20 to 30 years ago, and I belong to that generation.
In medical school, ladies were in the minority, as few could break through the shackles of home life, house chores, marriage, relations and families. Progressive parents allowed their daughters to pursue the profession of their choice and graduate as a doctor. Doing so increased their stakes of finding a well-placed partner.
Women feared becoming infamous for constantly mixing with their male counterparts. But at the same time, if the future lady doctors hobnobbed with their female colleagues, they were jocularly called lesbians. People went to the extent of writing it on the notices board of the class.
If a woman did well in the exams, it was not attributable to her hard work and intellect. People believed she used her vials or tears or her ability to tap the weakness of the male examiner.
Pursuing post-graduation and medical practice was a whole new ball game altogether. During post-graduation, they used to hand over the bulk of operative work to the male residents. Women were weak-hearted, frightened and may faint at the sight of the blood were the reasons cited for not giving us a chance.
If she proved her mettle, the male counterparts portrayed an intense dissatisfaction and restlessness. Eve teasing and sexual harassment was another phenomenon often experienced by some. Super specialities housed very few female members. People wanted to get the girl married and let the husband decide if his wife should pursue further studies or not. In a few cases, when both the partners belonged to the same profession, the woman was not allowed to pursue post-graduation. It was to stop her from competing with her partner. Even if they let her study, they forced her to choose a subject different from her husband.
Being the only female in the fellowship program was challenging. I had to work three times harder to achieve the same appreciation that a male member accrued easily.
Hobnobbing with the management is the favourite habit of some of the male consultants. They will set up a slow poisoning system. Even if they pass a negative comment every day, it will contribute to major damage over time.
So beware, ladies! Showcase your work and capability to the management from time to time. In positions of office, aspersions were cast on your ability to handle and execute responsibilities. It went to the extent that if you had a passion for dancing, you could hear them say, "What will this dancing queen do?"
These comments grind to a halt after you prove yourself because it is like a slap on their faces. But the whole mantra is, to be honest and sincere to your cause, follow your dreams and desires, keep your nose to the grindstone and forge ahead. You must adhere to your path to reach your goal, cross all the hurdles and barriers with blinkers on, keep updated on the professional front and not let criticism from colleagues and home front deter you in any way from your chosen path to success.
Women are like Maa Durga – 10 handed or 'Dashbhuja' to balance home life, household chores, spouse, children, in-laws. They also manage work, staff, surgeries, research, publications, talks, commitments, extracurricular activities, leisure time, and follow their dreams.
Kudos to women!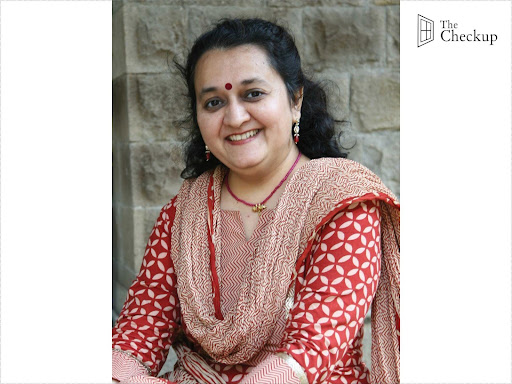 Dr Rujuta Mehta is a well-established dynamic paediatric orthopaedic, and paediatric hand practise at Nanavati Super Specialty Hospital, Shushrusha Hospital, Surya child care, K.L.S. memorial, and Jaslok Hospitals Mumbai, India. Her special interest is Paediatric Hand and Upper Limb disorders.
In medicine, there are a lot of women all over the world. Anandibai Joshi was the first woman physician of India in the 1930s. After that, the number has been steadily increasing. But within medicine, some fraternities are classically thought to be male-dominated, especially orthopaedics. Orthopaedics involves a lot of mechanical work, and there is undoubtedly some physicality and brawn to it, but you have to apply technical brains as well. Still, by convention, it is not thought to be a suitable profession for women. Way back in 1993, most of them tried to convince me that I won't be able to survive even a day in private practice. Some said that I wouldn't be able to complete my M.S. in Orthopaedics and would probably give up in 6 months. They even reasoned that it needs physical brute strength. Even after all the discouraging comments, I did not change my career choice. I was always fascinated by orthopaedics, especially paediatric orthopaedics. Mending broken bones, putting together fractures, correcting deformities – I found it all truly reconstructive.
I had the required marks and decided to go ahead with pursuing orthopaedics. Being born and brought up in Mumbai, I had seen a lot of women working odd hours and extra shifts in every profession. If nurses and other professionals could manage family life and their profession, why couldn't I? I didn't see any solid reason that could stop me from doing something which I wanted to do for the rest of my life.
People made fun of me, cracked jokes but the more women I interact with, I realise all have faced the same issues. P.G. students are asked to be in the kitchens rather than the O.P.D. This is the dichotomy of society. On the one hand, you say 'Beti Bachao, Beti padhao', but on the other hand, you cannot stop with your misogynistic comments. That's a mindset that we need to change, not by fighting or forcing them but by believing in ourselves and doing what we think is best.
So, I pursued Orthopaedics, and when I wanted to study paediatric orthopaedics, people started remarking how I was suitable for paediatric orthopaedics. I should continue that and avoid general orthopaedics. Even within the speciality, they want to tell you what is suitable for a woman and what is not.
Many juniors would ask me how I was coping in this field. Seeing me persist changed their mindset too, and more women joined this field. Today, I am the chairperson of Women Orthopaedic Surgeons of India Collective Empowerment (W.O.I.C.E.). It's a subset of the Indian Orthopaedic Association established in 2016. There are 320 girls in this speciality all over India, which is a huge number compared to anywhere globally. When we compare it to the 13000 orthopaedics in India, we are still a tiny percentage overall.
Life has gone on. There have been challenges, but I've persisted in what I love to do. Every challenge is an opportunity. The same struggle sometimes becomes a great reward because you grow much stronger through it.
I went on to head a department at Wadia Hospital. I now have five wonderful male colleagues who work under me, some of them being seniors. But, many others can't accept a woman in a chief position. There are all kinds of men – some accept while some don't.
Of course, there are difficulties – if there is a huge fracture patient that requires a reduction, obviously, I am not enough. But the beauty of orthopaedics is that there are always two surgeons involved in complicated procedures most of the time. So if you work in a team, there's always a way out. I would probably get more tired than my male colleagues after a tough surgery, but that's fine.
I've gone into paediatric orthopaedics, but there are women in spine, arthroplasties, arthroscopies; there are so many talented women in orthopaedics all over Maharashtra. Slowly, the paradigm is changing. There's lots of change that are happening but there are biases too. There are many non-believers; there are believers too.
There are days when I feel low thinking about all the struggles, but my combat skills have gotten polished over the years. So now, when some opposition comes towards me, I can handle it better. Even internationally, we have seen the same biases exist no matter how developed the country is. Women are talking about the same problems. Equality will come sooner or later.
Another aspect is microaggression and sexual abuse. It is prevalent in the western world. But fortunately, in India, through my interactions with the 300 girls, I have not found any such instances. It is refreshing to know the work environment in India is much better. Of course, equality is still lacking in speaker positions, faculties or positions of power. But, it will take some time to get there.
You have to give it your all. Over the years, I have learned that if you persist and are courageous and believe in yourself, you can always find your way out. In the end, I say it was all worth it.
Dr Mona Mehta is a radiologist and a full-time consultant at Lilavati Hospital. She has been associated with this hospital for almost 15 years. Her fields of interest are ultrasound, mammography and other interventional related procedures. 
Entering the field of Radiology in India is meritocratic and fortunately, there are roughly an equal number of men and women working in the field. Over the years, many women have succeeded in the profession and gained the respect of patients and their families. Despite this, the salaries paid to male radiologists in India and also in the West is higher than the salaries paid to female radiologists, regardless of tenure or level of competence. The younger generation in India is ambitious and will hopefully lead us towards equality of pay.