We reached out to 6 doctors from different specialties and asked them to share an incident wherein a patient made an impact on them. So here are 6 doctors sharing 6 different incidents on " A patient made an impact on them."
 Do let us know in the comments section which story made an impact on  you too.
---
"THE RICH MAN"
---
People of the affluent class can sometimes be annoying, especially for doctors. They expect five star reception, are reluctant to wait, are full of internet -baked questions, trying to brow beat you all the time and usually end up saying, "Actually I was to get it done in Bangalore", as if doing a favour by consulting with one
Routine day at work and a man walks in for a scan. Elderly, with an equally aged attire. Few stitches here and there on his dress indicating the injuries the dress has also sustained over the years. Lies down silently, gets the scan done. I expect him to walk out, but he stands there. Reaches into his pocket, takes out two notes of twenty and offers them to me! I am taken aback! I say, "You have already paid the charges for the scan! What is this!," He smiles and says, " Khushi se de raha hun Beta", I tell him "This is not a government office that you do such things ,please don't". He persists, " Blessings samaz ke lelo, apne pita se le rahe ho samzo"!
He disarmed me into total surrender. I had to agree. When he again opened his wallet, I could see few old notes of 10s and 20s. He blessed my assistant with another 20 and walked out, leaving us stunned! I realized I just met a rich man! He taught me it's not about having, but giving. Till date I have preserved those two notes of 20, with his name and date on them. They keep reminding me what it means to be rich, really rich.
Dr Rajeev Gothe
Consultant Radiologist  (SONOSCAN)
Dharwad – Karnataka
---
" A vote of confidence"
---

Many patients create a deep impact on us in some way or the other but I distinctly remember one patient who had a greater impact than most others. He was a 63 year old gentleman admitted with Acute Calculous Cholecystitis. We planned for Laparoscopic Cholecystectomy the next day. He started complaining of breathlessness and chest pain the night before surgery and was shifted to the ICU and evaluation was done. He was diagnosed to have a Myocardial Infarction (Heart attack) and was managed medically. He improved clinically but could not be taken up for surgery as it was extremely risky. We usually delay surgeries for at least 6 months after a heart attack and accordingly I sent the patient home on antibiotics.
However, he came back 2 weeks after discharge with complaints related to the gallbladder. The infection was spreading. I had to take a decision on whether it was safe to perform surgery at this point. While I was grappling with this dilemma the patient informed me that he had complete faith in me and would blindly go ahead with whatever decision I took as he was confident it would be in his best interest. I took Physician and Cardiology opinion and then we decided to undertake surgery with high risk of another heart attack and death possible during or immediately after surgery. Surgery went smoothly and he was discharged 3 days after surgery. It's been more than 3 months and patient is doing very well.
This kind of trust from patients towards their doctor is not commonly seen nowadays. It feels really good to treat such
patients, reconfirming that a doctor patient relationship is much more than something which can be neatly slotted into the consumer-service provider bracket Another thing which I found striking was that his positive attitude towards life which was commendable and he taught me an important lesson: to always stay positive in life.
Dr Prasad M Bhukebag
Laparoscopic Gastrointestinal, Robotic & Bariatric Surgeon
Zen Multispecialty Hospital,
Chembur, Mumbai
---
"Against all odds "
---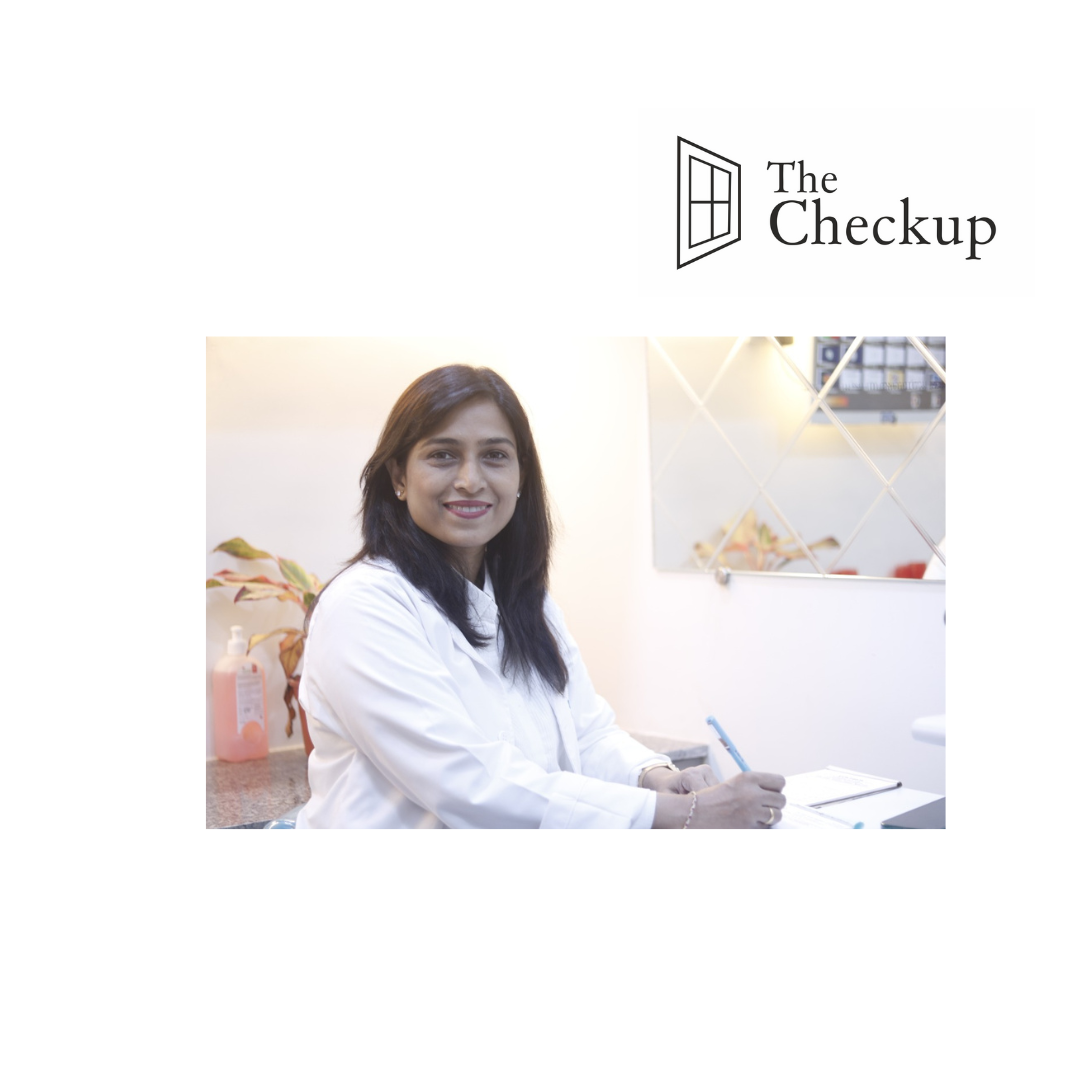 You experience a lot of uphill terrain in your professional trek. And there are some strong willed, independent people, who come bounding down, who not only make an impact on your life but also make you rethink of your life plans. This lady whom I could only describe as ' Jabardast' had come to me for her cataract surgery. She was carrying her supporting oxygen tank with her as she was an ILD (interstitial lung disease) patient and on treatment for multiple ailments and was unable to lie down for more than 20 minutes. In spite of that she had the zest for life and that really helped me get her through the surgery without any second thoughts and yes surgery was uneventful! She had retired as a banker and with that money she got herself the most precious gift, her oxygen concentrator which she was proudly showing off. I could see that she had been a great mother too because she was accompanied by two cultured sons who were very caring and supportive of her.
When she was called for a follow up, she had come well dressed in a pretty matching outfit and accessories and was radiating nothing but positivity! She had a very soothing aura. She was a confidence booster for many! She was very grateful and thankful for her new vision and her new beginning.
Her aspiration did inspire us!
Dr. Neeta Maske
Proprietor of Icon Multispecialty hospital and ICCU
Proprietor of Icon Pharmacy
Ophthalmologist and eye surgeon at Icon Vision
Thane.
---
"An adieu to accountability"
---

A day in the life of a doctor is quite adventurous and everyday every patient teaches us a new lesson. For me, the transition from being an innocent, ready to explore young medico to being exposed to the harsh reality of the big bad materialistic and inhuman world was quite a journey. During my internship I had an encounter in obstetrics and gynaecology ward, when a 25years old female in the third trimester of her third pregnancy with twins and profuse uterine bleeding was brought unconscious to our emergency at midnight. As she was accompanied by a 80 year old almost blind mother and her neighbours, there was no one accountable who could donate replacement blood to the blood bank to save her life. So I decided to donate blood. She was taken for emergency cesarean section and was saved. Later on as my senior consultant introduced me to the old mother as the saviour of her daughter and asked for her husband the old lady pointed at the person who had introduced himself as her neighbour and refused to donate blood. Shocked!!!! and number in disbelief. I was thus introduced to the mean, inhuman materialistic big bad world where selfishness, unaccountability and irresponsible behaviour towards women was soaring higher than the much needed love and compassion.
Dr. Vinita
Ent & Head & Neck surgery
KLES Dr Prabhakar Kore hospital and Medical research Centre
Belgaum Karnataka.
---
"Empathy and an eighty-five year old."
---

When asked to write about the patient who inspired me to be a better doctor ,I initially went blank. You see, most of the times we tend to think of patients with a detached clinical view, more as 'cases' rather than stories which might be inspiring. In all probability, my honest take on this might not go down well with many. But, one of the first lessons we are taught medical school is to avoid any emotions to prevent hindrance of clinical judgement. I used to totally agree and practiced that judiciously. Despite all my resolutions, I have a small experience to share about a patient who taught me empathy. She was an 85 year old who came for cataract surgery. But, dominated by fear, she had already been to 4-5 surgeons hoping for non surgical treatment. When I gave her surgical option she had almost made up her mind to tell me that she would never go under knife, rather choose to let her vision fade. I spent more time with her than any other patient, resolving doubts, doing away with excuses and clearing away phobias. At the same firmly rejected unreasonable requests like being given general anaesthesia, allowing a family member into the OT etc . But, my efforts paid off when I met her for her first follow up. She looked happy and confident with her new found vision. She expressed gratitude multiple times and her words before leaving remain in my memory till date " I visited older and more experienced doctors but you were the only one who did not trivialize my fears, comforting me through everything. It was your patience with me which finally convinced me to get the surgery performed." Lessons from medical school notwithstanding, I had learnt the lesson that a patient's needs can be much more
than procedures.
Dr.Jyoti Patil
Ophthalmic consultant
Sanjeevini hospital ,private hospital
Bagalkot
---
"Lend your Ears"
---
A familiarly unfamiliar and forlorn face greeted me as the last patient of the day. A new patient at the end of the day meant that I would be held up for longer. I fetched a sigh. Juggling new motherhood and medicine was tougher than I had anticipated.
Before I could offer him a seat, he held out a package wrapped in flimsy pink paper, the kind commonly handed out in small jewelry shops. " Baba told me to give this to you ", his tone was dejected and I instinctively knew that he had been recently bereaved. " Baba passed away last week", he continued. My mystified look made him divulge more,
"P kaka, who used to come here every week." P Kaka, yes, the garrulous nonagenarian who used to show up every week to get 'his ears cleaned'. Nothing was ever wrong with them, but he followed his routine of visiting every Friday and chatting about anything and everything for 20 minutes. After realizing the futility of convincing him otherwise, I had stopped charging fees. "Oh, so you are his son! I'm so sorry to hear of his passing".Mr. P Junior smiled. " Baba knew there was nothing wrong with his ears. But you were the only one who listened to him every week, without losing patience. Thank you for doing something which his family sometimes found difficult". And he left as abruptly as he had come.
As I stared at the small silver bowl in the paper, I realized that P Kaka had taught an ENT surgeon a valuable lesson: lending your ears to a patient is sometimes more important than examining theirs.
Dr. Sumedha Rege
Consultant ENT Surgeon
Vasant Vihar Hospital,
Thane.
---